Posted July 15th, 2022 by Big Sky Fitness
Referrals
Encourage your friends and family to get started with us today, and you can take advantage of our Referral Bonus program!
Remember, when you refer a friend or family member to any of our clubs and they enroll on a long-term membership, we will add one free month to your long-term membership, as a huge thank you!
Legacy Tier 4 memberships
We are nearing the end of our Tier 4 Legacy Pre-Sales Memberships!! All new Legacy members that enroll will receive 15% off! We are still working seven days a week toward our grand opening. Once these pre-sales prices are gone, they are gone forever!
Member feature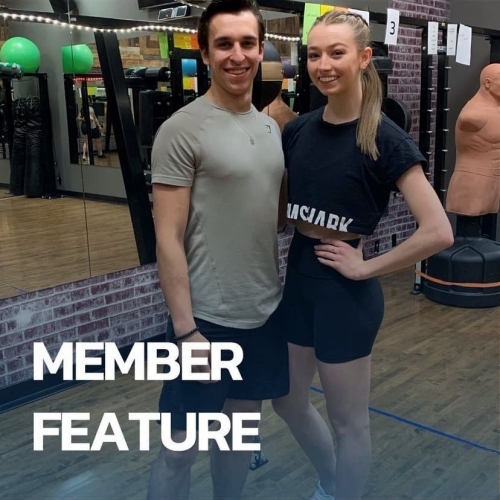 Friends that sweat together, stay together! Alex and Brielle have been hitting Big Sky together for over a year.
They both share backgrounds in dance, and working out helps them with their strength, balance, and resistance training. Plus, working out together keeps them accountable to show up and not miss a sweat session. They'll definitely get "roasty toasty" with "passive aggressive snaps" when one doesn't show up. How's that for an accountability system?
Brielle appreciates the wide range of equipment that helps her diversify her workouts, and Alex has gained 20 pounds of muscle, along with a whole lot of discipline.
The best part of working out at Big Sky? They both put the friendly, knowledgeable staff at the top of their lists. The staff have a genuine interest in their lives and fitness journey.
Grab your bestie, and find that extra encouragement and motivation you're looking for at Big Sky! 💪